Extra Life Atlanta: A successful year of miracles!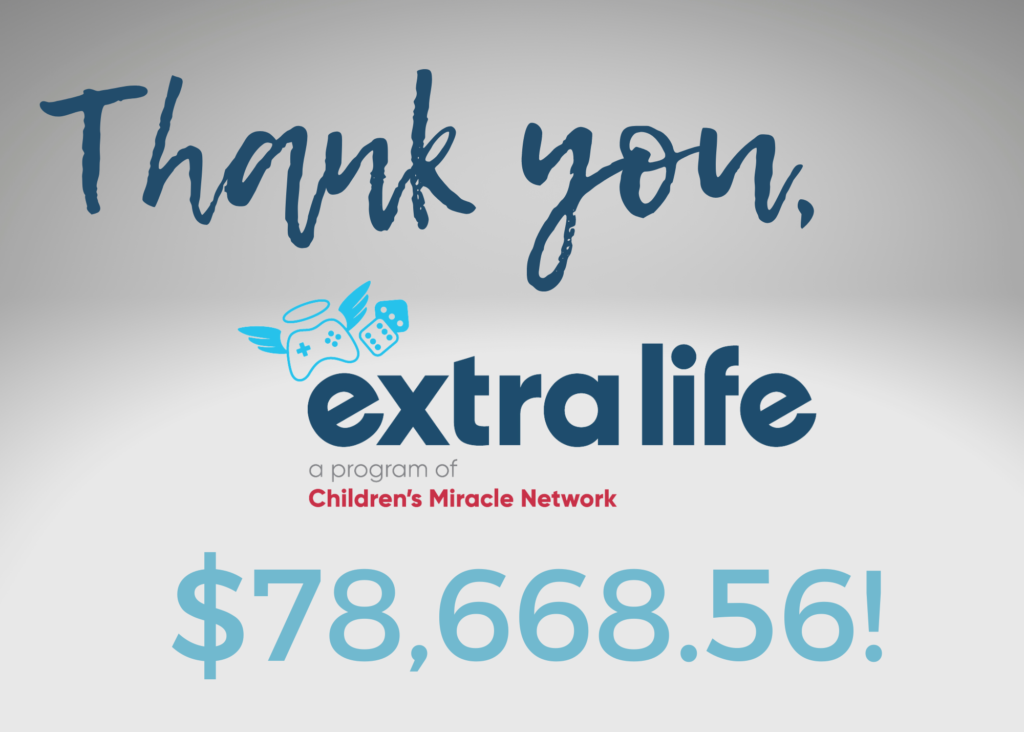 Our incredible participants of Extra Life here at Children's have just wrapped up another successful year of gaming for a cause. The 2022 participants have officially raised $78,668.56 in the last year, and we are so proud! Participants have hosted streaming events, selected incentives for donations and have come together to support our common goal. We cannot wait to see what the new year holds for this program, and are excited to cheer our Extra Life Atlanta friends on as they work to their new year goals.

Extra Life is a fundraising program of Children's Miracle Network Hospitals which leverages the passion of the gaming community to rally support for our hospital. Participants fundraise year-round and pledge a day of gaming with one goal: to save and improve the lives of sick and injured kids. We have a strong community of Extra Life participants in Atlanta, and always invite new members to join us!
If you are interested in becoming a participant and joining our supporters of Children's, register for Extra Life Atlanta today! Additionally, cheer on participants as they share their fundraising updates, success stories and check in with other Extra Lifers when you join the Extra Life Atlanta Facebook page! We will help you stay up-to-date on upcoming Extra Life Atlanta events and hospital opportunities. If you have any questions about Extra Life Atlanta, please reach out to Sophie Sajecki at sophie.sajecki@choa.org.