First Annual Ace Christmas Tree Farm
On Tuesday, December 6th, Ace Hardware brought the holiday spirit to patients at Children's Healthcare of Atlanta – Egleston hospital by hosting the first annual Ace Christmas Free Farm.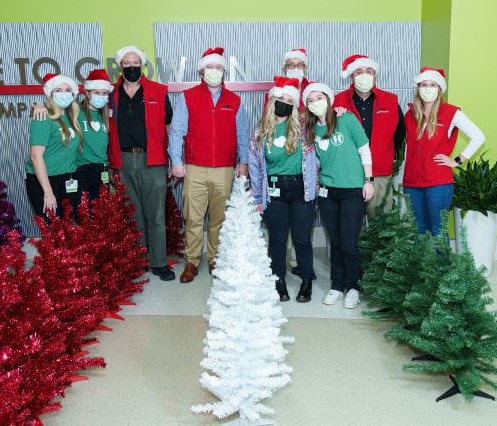 Inspired by Ace's partnership with Children's of Alabama, the Children's Healthcare of Atlanta CMN team first pitched the idea to Ace leadership in early 2022. In no time, Ace was eagerly onboard to make such a special event happen. They generously purchased 250 colorful trees and sets of ornaments to brighten patients' rooms during what can be a really difficult time to be in the hospital. From 10:00 AM -12:30 PM, the Egleston lobby was converted into a winter wonderland. Patients had smiles on their faces as they went through the assembly line picking out a tree and decorations. Additionally, Tiff's Treats graciously donated 300 sets of milk and cookies, and, of course, Santa was available for pictures and extra cheer. And it didn't stop there! A few days before the event, the Braves Foundation got word of this special experience, and patients, families, and staff were given a huge surprise when Braves player Michael Harris showed up to take part!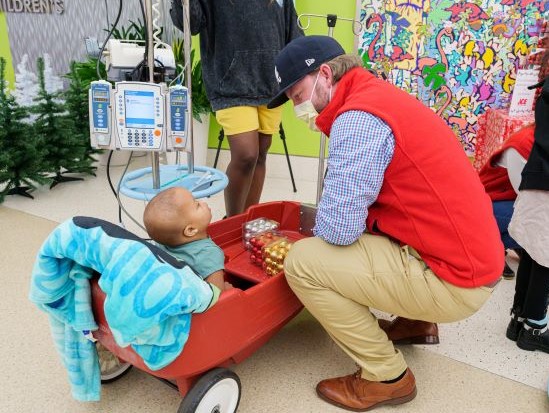 Ace store owners, Lee Mayfield, Dave Jones, and Michael Harwell, the Head of Marketing and Merchandising for two Ace locations, Kaitlin Waters, and District Manager, Hugo Alfaro, all volunteered in the constructed tree farm. Watching these passionate partners having meaningful, direction interactions with patients was nothing short of magical. While this was the first Ace Christmas tree farm, we are already brainstorming ways to make it even more impactful next year. Our 2023 partnership with Ace Hardware is full of possibility, innovation, and excitement.